El Hacklab Pica Pica es un colectivo ecohacker. Trabajamos (o no) con software libre, en la reutilización y bricolaje electrónico, fomentando el autoaprendizaje, el conocimiento libre, y la autogestión tecnológica a modo de combatir la obsolescencia programada, la tecnocracia capitalista anti-ecológica, y el recorte del libre acceso al conocimiento compartido y otras libertades. Estamos abiertas a propuestas, colaboraciones y proyectos en estas líneas.
Yes to peace. No to censorship.
Enviado por Anonymous el Vie, 04/03/2022 - 10:03.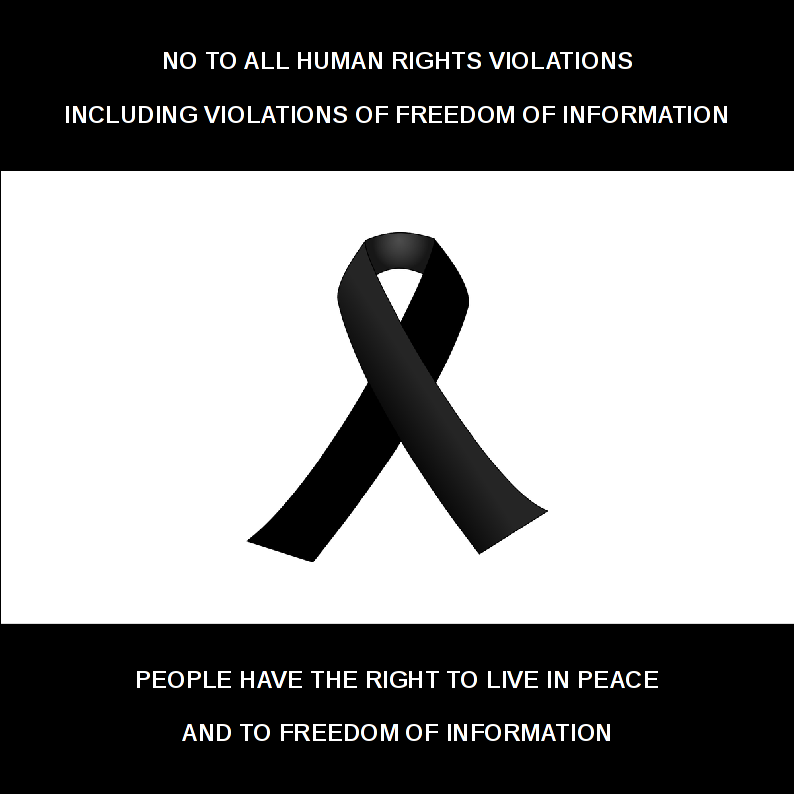 NO TO ALL HUMAN RIGHTS VIOLATIONS
INCLUDING VIOLATIONS OF FREEDOM OF INFORMATION.
PEOPLE HAVE THE RIGHT TO LIVE IN PEACE
AND TO FREEDOM OF INFORMATION.
Pica Pica HackLab, as a collective of people that defends human rights, including the right to live in peace and to freedom of information, rejects and denounces the violation of an inalienable human right that is the order of the President of the European Commission, Ursula von der Leyen, and the similar position of the President of the Government of Spain, Pedro Sánchez Pérez-Castejón, to block the access of the European population to information considered favourable to Russia, which means the imposition of a state of violation of human rights that is never justifiable.
YES TO PEACE, NO TO CENSORSHIP.
"It shall be prohibited for operators to broadcast or to enable, facilitate or otherwise contribute to broadcast, any content by the legal persons, entities or bodies listed in Annex XV, including through transmission or distribution by any means such as cable, satellite, IP-TV, internet service providers, internet video-sharing platforms or applications, whether new or pre-installed."
"It shall be prohibited to participate, knowingly and intentionally, in activities the object or effect of which is to circumvent prohibitions in this Regulation."
https://eur-lex.europa.eu/legal-content/EN/TXT/?uri=uriserv%3AOJ.L_.2022.065.01.0001.01.ENG&toc=OJ%3AL%3A2022%3A065%3ATOC
Human rights are in danger. Join and spread.